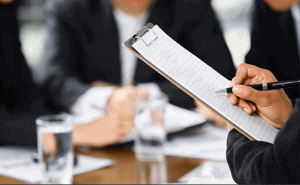 For Future Entrepreneurs
Entrepreneurs like you, are rare, who take the initiative to create incredible businesses and innovate to such an extent that changes the world.We congratulate you for your ability to take risk and follow your instincts in setting up your own organization!Most of the times the business ideas are amazing but what lacks is the motivation and skillfulness for proper implementation. So it is of utmost importance that you work on your idea constantly and fully understand the scalability of your business. Visualize all the barriers like – the what's, the how's, the if's and buts, the do's and don'ts and especially the when's, you will face on a daily basis.
We aim to motivate, educate, encourage, inspire, support you in your endeavors and deepen your interactions among students, corporate, other entrepreneurs and organizations. We would associate with you and become your facilitator providing you with all the support you would require right from the beginning that is 'idea analysis' to 'getting funds' and 'establishing a successful business'.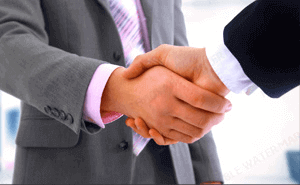 For Established Organizations
We have a great passion for assisting entrepreneurs and startups. We also understand that running your own business can be a lonely affair, therefore we offer support and guidance that is many times needed. We work with businesses to-
- help them identify barriers and remove them,
- create a transparent, and easy to implement business model.
We get involved in your business not just to provide you with services but to cater strategies for a successful business development. Our in-depth knowledge and experience enhances the customized business solutions we provide. With our business development framework, clients have received the benefit of a cost effective, flawless and a timely completion of their projects. You would be able to focus more on your business's growth while you rely on us with your numerous day to day business operations like services, promotions and consultation.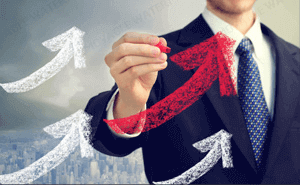 For Startups
Stepping Stone for Building an Organization Building an organization from the start is like graduating from a top B-school! You start at the very beginning, by excelling in academics (for a startup, you should have the best of the best ideas - become a disrupter). Then you start preparing for an entrance exam (for a startup, you start by preparing a business plan and presenting it to the potential investors). Once you have excelled in the examination, you start designing your profile and submitting your applications (for a startup, once you have the funds you start recruiting and planning).Waiting to get admitted is the toughest part as you have to be patient (for a startup, you start developing, innovating, re innovating, and struggling. 'Patience!'). This step is not as simple, now you have to decide on one university where you want to spend the next 2 years of your life and henceforth carry the brand with you forever (for a startup, this part is where you actually understand the gravity of your situation, either you would have realized that your idea needs, 'something more', or you would be satisfied that you have developed a product/service that would bring a change in the Current market).
The unexpected starts to unfold!
Till now what all you did or happened is something you could have expected but now this is where the unexpected starts to unfold - your first day, first B-school friend, roommates, seniors, lectures, presentations, papers, never ending readings, and especially exams (for a startup, this step is where you enter the market with complete enthusiasm, then you either get to know that there is still some work to do while the investors pressurize you, or you never look back - you get appreciations, growth, revenues and obviously more investors with bigger investment plans).
The ultimate goal!
Graduating is the best part. you can tell the world out there that you have successfully achieved what you had set out for and it was a piece of cake, but only you know what all you sacrificed and how tough and frustrating it was. Still at the graduation day, you walk with pride and leave all this behind only to remember the best parts (for a startup, investments, appreciation and success are still less in-front of the feeling you get, that 'you were right, your idea and hard-work all worked', leaving all those frustrating times when you just wanted to leave and run away, those days when no one was supporting your ideas and wanted you to go back to getting a job).
The Beginning!
This is not the end but a new beginning! After graduation you can now get your dream job or you can get ready for a startup (for a startup, yes if you think this is the end, you are completely wrong, this was just a trailer, another roller coaster ride is awaiting you which in a different way is an another opportunity to prove that you are strong).We understand you and know what it takes to have a startup that is why we are here to become a part of your graduation from the very beginning.